With iFleet.Africa's easy-to-use vehicle tracking reports, you can effortlessly manage all the important statistics and analytics all at once.
If you have used GPS tracking system earlier, you must be aware this feature is not a regular one. So, use our product and stay abreast of all details without any glitch.
Vehicle Tracking Charts
Make fleet management simple and professional with your our high-end iFleet.Africa vehicle tracking report feature. You don't have to take the hassle of handling those statistics-scribbled documents. Manage your business with ease and make quick decisions at the time of need.
Take a Look at Available Charts:
Vehicle Usage: It comes with a pie chart representation showing the time when a vehicle was stopped, moved and idled.
Time & Speed: This represents a comparative study on vehicle speed and time.
Distance and Fuel: It typically provides a graphical representation plotted against distance covered by a vehicle and fuel consumption.
Fuel Level: This chart provides a rundown on fuel level designated for specific hours each day.
Temperature: It's all about reefer temperature levels throughout the day
Vehicle Utilization: This chart proffers real-time and accurate information encompassing vehicles' performance for an effective fleet management.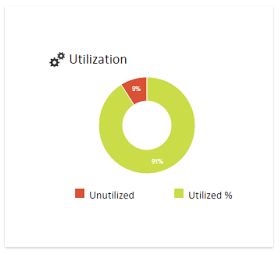 Vehicle Tracking Reports
Managing fleet business was never so easy before! With our automated GPS tracking reports, get hold of accurate information on trips, ignition status and PoI. Forget the burden of managing all these data and reports manually. Stay accurate and get a detailed overview on the existing flaws and bottlenecks on your business.
Our reports are available in the following categories:
Ignition or Stoppage Based Report: The reports are generated depending on how you define a trip.
PoI to PoI: These reports are usually based on the points of interest that the vehicles cover during a trip.
Transit: It is based on a quick overview of the places that the fleets have covered with definitive time and distance mentioned.
Staff Timesheet: The reports are calculated based on your representatives and staffs pick up or log in times. Furthermore, it showcases details on who has travelled in particular vehicle by tracking those RFID swipes.
Scheduled trips: It features details of pre-planned trips with real-time coverage information.
Staff Task: This report bears all the details of tasks which were assigned drivers & staffs in the scheduled trips. You can get accurate data on staff name along with their logged in time in different location.
Daily Summary: Get access to smart insights of the vehicles on a regular basis on factors such as first and last ignition on or off, total distance covered, total number of trips etc.
Vehicle Summary: This particular report covers the activity of fleet for a particular period of time based on aspects like total distance covered, total number of trips made, idle hours etc.
PoI Visit: Reports based on point of interest or zone that you created on map.
Stoppages: Get advanced insights on stoppages made by your drivers to comprehend whether there is prevalence of excessive stoppages.
Idling: Idling refers to the phase when the vehicle's engine is switched on, but it isn't moving. Get report on such deterring factor on real-time.
Overspeed: Reports generated when drivers exceed the speed time. You can also get details with exact location and time.
Seatbelt: Get report based on drivers' seat belt violations with exact spot, time stamps and duration.
Rash driving: Reports based on drivers' reckless driving or frivolous manners while being on the wheels.
Monthly Fuel Consumption: Reports produced on daily to monthly fuel consumption along with distance covered, average mileage etc.
Refuel: Get details on fuel refiling with locations and timestamps. The report also features before and after fuel values.
Drain: The report is based on fuel drain insights along with exact timestamps and before/ after details.
Alert Log: This is a cumulative report of all the alerts. So, no worry even if you miss a few alerts on your phone/PC.
Peak Time: The report helps you to identify the peak business hours that prevail on road using data on distance covered at a particular time against certain number of moving vehicles.
Vehicle Current Status: It provides report on vehicles' latest status encompassing details like ignition status, location, speed and odometer reading.
Speed: The report basically features details on speed violation when the driver goes beyond the fixed limit.
Incident: It provides an easy understanding of vehicle status & ignition status.
Daily Activity: From your vehicles' first to last active time, moving to stopping time, distance covered to idle hours, the report unfolds all such details on a daily basis.
Temperature: Get live report on temperature variation inside the fitted reefer along with the location.